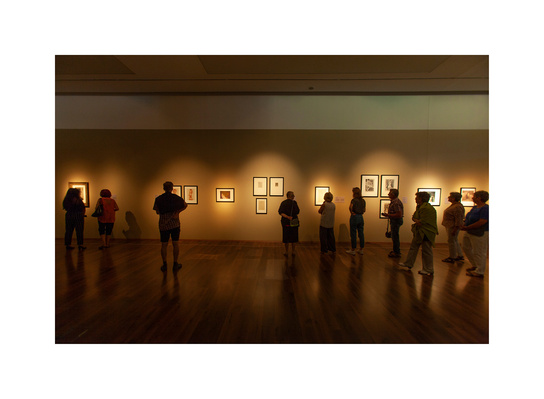 Due to the cooperation of the two cities Johannesburg and Debrecen a unique collection - from Monet to van Gogh, from Matisse to Warhol - was kept in view in the MODEM, Hungary, Debrecen in 2018.
Besides how much i loved the exhibited paintings, I also realised how I loved the exhibition itself and how excellently it was presented and organised. This made an enhanced visual joy to me, where I appreciated all as a whole: the interior space, the color of the walls, the paintings themselves, the texts on the wall, the people mindfully gazing - or even some children playfully looking - at the paintings, the neat mix of ambient and spot lights. And that was the moment I grabbed my camera to make some photographs.
I hope when you look at this photo series in your room or wherever you are, you can try to appreciate seeing the whole: the screen mixed with the environment around you, which makes a total unique experience right now just for you.